Anaheim JW Marriott Clears Latest Construction Hurdle
https://binged.it/2RfofdS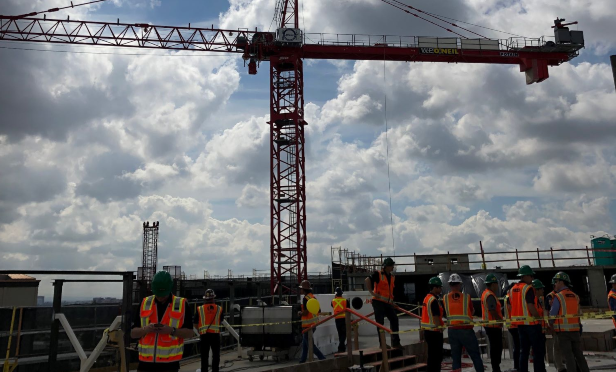 Prospera Hotels and O'Connell Hotel Group have celebrated its topping off of the JW Marriott Anaheim Resort. The construction milestone sets the project on track to deliver in 2020.
The JW Marriott Anaheim Resort is a 12-story, 4-Diamond luxury project with 466 rooms. It includes 43,000 square feet of indoor-outdoor event space, and features JW Garden, yoga and zen room, expansive fitness center, outdoor swimming pool, signature restaurant and rooftop bar and lounge.
Morris Architects, a Huitt-Zollars Company, is designing the property. JLL's project and development services group, led by SVP Greg Holcomb, is overseeing project management of the development on behalf of Prospera Hotels, Inc. and O'Connell Hotel Group. W.E. O'Neil Construction is serving as the general contractor.
Bookmarks bar – Hints4-7
via %JW-Marriott% – BingNews (Full RSS Feed) https://binged.it/2X98EBP
June 12, 2019 at 06:13PM